Latest News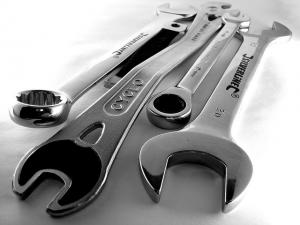 Bournemouth car dealership branching out with new workshop
A Bournemouth car dealership has announced that it going to expand its business model by adding a car mechanics to the services it already offers.
Welsh car garage raises £1,500 for local care charity
A car dealership in Newport has raised more than £1,500 for a local hospice through various fundraising events last year.
Welsh car dealer faces prison for £5 million tax evasion
A car dealer from South Wales has been charged along with five other people for evading £5 million in tax.
Yields on motor trade properties reach seven-year high
Property yields within the motor trade industry have reached the pre-recession heights of 2007, new figures have revealed.
Motor trade industry advised to embrace digital strategies
The motor trade industry needs to place greater emphasis on hooking and serving customers via online and digital channels, industry experts have warned.
Last updated 19/4/2014 at 23:18
more news
Subscribe to this news feed
Legal Cover >>
Legal cover in the event of a non-fault claim now available for as little as £30
Breakdown Cover >>
ChoiceQuote Assistance.
UK and European breakdown cover provided by AXA Assistance from just £35.00