Latest News
More women urged to work in motor industry
A female mechanic and a female garage owner from Cornwall have spoken out about sexism that is rife within the motor industry.
Average car dealership lost £11,000 in February, research reveals
Car dealerships in the UK lost an average of £11,000 in February 2014, according to the latest composite data from ASE.
Car thief arrested after crime spree
A man who stole three cars from a garage in Grimsby has been arrested after he crashed one of the vehicles near a local pub.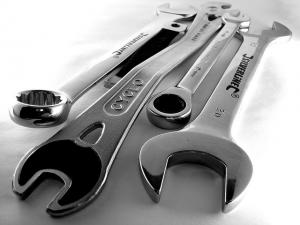 Bournemouth car dealership branching out with new workshop
A Bournemouth car dealership has announced that it going to expand its business model by adding a car mechanics to the services it already offers.
Welsh car garage raises £1,500 for local care charity
A car dealership in Newport has raised more than £1,500 for a local hospice through various fundraising events last year.
Last updated 24/4/2014 at 22:29
more news
Subscribe to this news feed
Legal Cover >>
Legal cover in the event of a non-fault claim now available for as little as £30
Breakdown Cover >>
ChoiceQuote Assistance.
UK and European breakdown cover provided by AXA Assistance from just £35.00