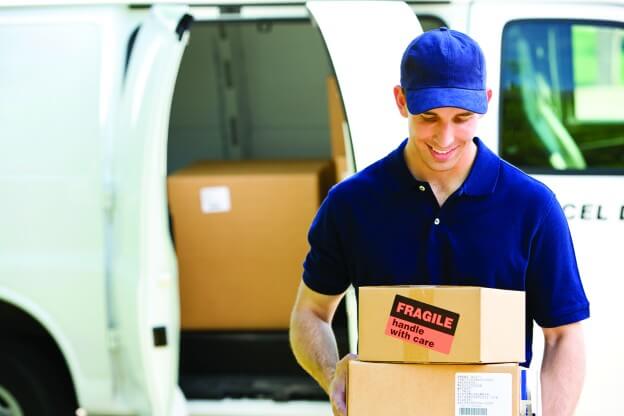 We have discussed courier van insurance and goods in transit insurance. Couriers across the country will purchase these products at the same time, giving them two separate policies each year when they come to renew their insurance.
This begs the question: wouldn't it make more sense to combine the two covers together, into one policy?
As luck would have it, there is a policy available that does exactly that. But you need to be aware of how goods in transit cover works and what limits you might require, in order to determine whether it is the right insurance to meet your needs.
The important thing to note with combined courier insurance and goods in transit cover available from ChoiceQuote is that your goods in transit cover is limited to £25,000 on this particular policy. Will this be enough for your needs?
Of course, that depends on your specific situation. If you regularly carry goods that exceed that value, then there is a judgement call to be made:
Could you cover the additional cost if all goods were damaged, destroyed or stolen?
Do your conditions of carriage suggest a minimum level of insurance cover? For example, the Road Haulage Association (RHA) stipulates that regardless of how much your freight is worth, you need a standard level of cover of £1,300 per tonne of goods carried. Is £25,000 enough for this?
This policy is for single vehicle courier insurance only. But if it meets your needs, it is a very cost-effective way of bringing together everything you need – cover for your vehicle and cover for your goods in transit, together in one package.
We don't cut corners on the courier van cover with this product, either. We often find the couriers we deal with will choose this policy for its quality of coverage and price, regardless of whether they need further goods in transit cover or not.
There is another package of insurance that may also meet your needs. Public liability and employers' liability can sometimes be included alongside goods in transit cover, together in one package. While this is purchased separately to courier van insurance – so is not part of the combined package mentioned above – it could prove a cost-effective option for you.
Not all insurance brokers have access to these types of specialist product. If you are looking for advice on whether these products meet your needs – potentially saving you money and time in arranging cover on different policies, and possibly with different insurance companies – then one quick call to the experienced team at ChoiceQuote, on 0800 440 2180, will help to answer any questions that you may have. Or you can fill in our online courier insurance quote to see if this product offers the best value cover to meet your needs.