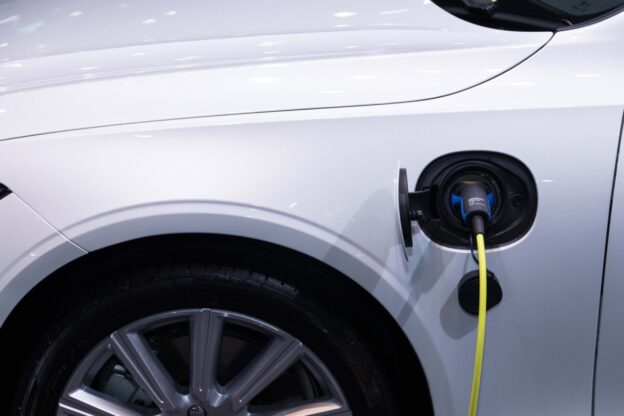 Last year, ChoiceQuote reported on issues with the infrastructure in place for electric vehicles. With April car sales reportedly down 4.1%, there is concern that the government isn't doing enough right now to support electric and hybrid vehicle sales.
Figures released by the Society of Motor Manufacturers and Traders (SMMT) show the second lowest volume of sales in April since 2012, with petrol and diesel sales in continued decline.
However, electric vehicle and petrol hybrid sales both showed growth – up 63% and 31% respectively. On the other hand, zero-emission capable plug-in hybrid sales showed a sharp decline of over 34%.
Private car sales took a dip, but fleet sales remained stable year-on-year.
What's happening to influence car sales figures?
April 2018 was a bumper month for new car sales, so comparing this year to last year could be slightly misleading.
The decrease in diesel car sales is perhaps most obvious. While a 9% drop year-on-year might not be overly alarming, it compares with a 25% drop the previous year, so in effect it is a further indication of the steep decline in popularity enjoyed by diesel-powered vehicles previously.
Of more concern to the market in the long-term, however, is the decline in plug-in hybrid sales. While electric vehicle sales have risen to account for almost 1% of the market, plug-in hybrids have quickly lost support, with only 1,922 sales this April compared to 2,929 in the same period last year.
This decline has been blamed on the reduction in government's plug-in car grant when purchasing these vehicles. The subsidy previously stood at £4,500 but has now been reduced to £3,500, with some plug-in hybrids no longer eligible at all.
The reduction in sales of these vehicles following such changes is the measure that the SMMT argues is "evidence of the consequences of prematurely removing upfront purchase incentives before the market is ready," according to Mike Hawes, the SMMT's chief executive.
Mr. Hawes further argued that "we need policies to help get the latest, cleanest vehicles on the road more quickly and support market transition for all drivers."
How can the government do more to encourage electric and hybrid vehicle sales?
The suggestion is that government policy – which already states the intention to stop the sale of new petrol and diesel vehicles by 2040 – could be changed to help meet this objective more quickly.
Electric cars still only represent a very small portion of overall sales and with plug-in hybrid sales going backwards, there is a feeling amongst some in the industry that the government could look to restore the previous plug-in grants available while also tending to the infrastructure to support increased numbers of such vehicles on the road.
We may have to wait until the never-ending Brexit situation is resolved to see the direction the government takes next – and policy on diesel vehicles has shown how the government can affect market changes.