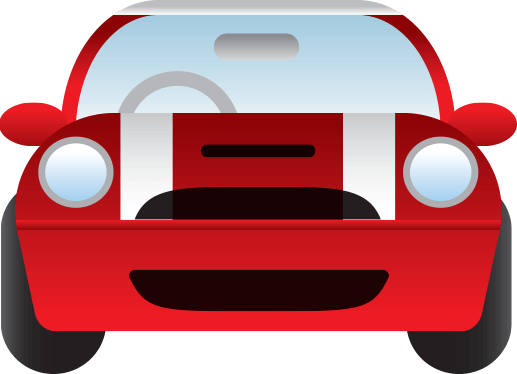 While in last week's blog we explored the ins and outs of motor trade insurance and how to get a policy that fits your business' needs, this week we will look at who can get such policies.
While there are a range of insurers available who can offer good value cover, there are certain restrictions or other criteria that might affect the availability of motor trade insurance. As with most matters relating to such a specialist product, the best way to ensure that you get the best deal and appropriate cover is to talk to a dedicated broker like ChoiceQuote.
Trade tips
As we said in last week's blog, there is a broad range of businesses that may require motor trade insurance. In general, if your or your customers' vehicles are under the "care, custody or control" of your staff, you will need some form of motor trade insurance to protect your business against financial losses. It's also important to remember that this requirement is not just for limited companies: even if you are self-employed but are responsible for driving vehicles as part of your job, it is vital to have the right policy.
The sort of businesses that need this type of cover generally fall into two main categories: vehicle and parts sales, and vehicle maintenance and repair.
The first category covers vehicle dealerships, parts shops or even vehicle delivery firms. These often have extensive premises that need to be kept secure and a lot of expensive stock to look after so could well need extra cover in that area. The second category allows for a huge range of firms, including vehicle repair businesses, specialist collectors and repairers, and even garages that offer MOTs and servicing.
Policies to cover each of these can cover just one driver, a known group of drivers or "any driver", too. The employment scenarios covered are also extensive, with traders' insurance appropriate for, say, a single, self-employed mechanic, a main-dealer garage network or a classic car restoration business. There are also varying degrees of product available depending on the sort of vehicles your business focuses on or service you offer, from "parts only" policies through to road risk and combined policies for your trade and premises.
As you can see, however, these is the potential for a lot of crossover between the activities that each business carries out. In short, if your company deals with vehicles – including those that belong to your customers – you need motor trade insurance. Speaking with an expert broker at ChoiceQuote is the best way to find out what cover is appropriate to your business.
With such specialist cover, there are a few ways of saving some money on your premiums:
No claims bonuses can be transferred over from existing motor trade or even non-commercial policies
There are certain elements of cover your business may not need (over-insurance), so just make sure you only get the insurance you actually need
Having policies in place for risk management and assessment of your drivers
All these factors can have a positive impact in potentially lowering the cost of your insurance.
Young traders
There are a few other factors to be aware of before splashing out for a motor trade insurance policy. First is that age can be a factor: while it is possible to be insured on a trade policy under the age of 25, younger tradespeople may find it harder or more expensive to secure a policy. This also applies whether you (as the policyholder) are under 25, or if your business is looking to hire someone under this age threshold.
This is because people under 25 are generally considered "higher risk" by insurers as they are statistically more likely to be involved in an accident, meaning there is a higher chance that an insurer may have to pay out due to a claim.
There are other restrictions for under-25s: employees must be at least 18 with a clean, valid UK or EU driving licence that has been held for at least 12 months. Some insurers may not insure you until you are 23. Other policies may restrict the type of vehicles that younger drivers can drive, to further reduce risk, whether by engine capacity or size.
Motoring convictions
Insurers will also have to take motoring convictions into account when assessing your cover. Minor convictions, such as common speeding offences (SP30), will remain on your licence for four years but must be disclosed to insurers for five years. This can lead to a hike in premiums due to the perceived risk of insuring you.
When it comes to more serious convictions, such as drink driving charges (DR10), these remain active for much longer, staying on your licence for up to 11 years. Legally, insurers are only alerted for five years following the offence but, given this discrepancy, it may be worth mentioning to your provider as individual cases may vary.
At any rate, speaking to a broker can ensure that you are informed about what your convictions will mean for your cover and premiums before you talk to insurers. Specialist brokers like ChoiceQuote can not only compare cover from many providers but also advise you which insurers are more likely to insure you with motoring convictions.
In general, it is always a good idea to be honest with your broker – and insurer – from the word go, rather than finding out your policy may not be valid further down the road. Speaking to a broker and mentioning anything that might be considered a risk factor – including non-motoring criminal convictions – will make sure you get the fairest, most affordable cover.