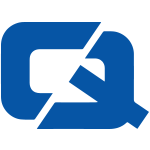 British heavy-duty motor manufacturer Land Rover has unveiled three Range Rover concept models as part of the Royal Automobile Club's (RAC's) Future Car Challenge (FCC), incorporating plug-in electric and diesel hybrid engine machinery.
The brand hopes to include the technology in future models following its expected first diesel-electric hybrid car launch in 2013.
Range Rover's Range_e four-wheel-drive cars are supported by the government's Technology Strategy Board and are a "welcome" addition to the RAC hosted event, according to Ben Cussons, chairman of the RAC Motoring Committee and the FCC Technical Panel.
The RAC's challenge begins on Saturday November 5th, when cars will race the famous London to Brighton Veteran Car Run in reverse, trying to expend the least energy possible in doing so.
Mr Cussons added: "The RAC Future Car Challenge is, by definition, an event to bring future vehicle technology to the attention of the car-buying public. This will enable them to make better informed choices."
Meanwhile, fellow British car brand Vauxhall recently managed to scoop Auto Express's top award for its green technology car, the Ampera E-REV, at the 2011 Next Green Car Awards.
For the #1 car insurance – visit ChoiceQuote