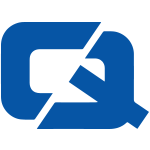 The Motor Insurance Bureau (MIB) has released figures which reveal that as many as 250,000 younger motorists may be driving without car insurance.
This statistic represents around one-fifth of all drivers between the ages of 17 and 20, with this group also identified as the most likely to claim after accidents.
However, it is not only younger car owners who are placing themselves at risk in this way, as the statistic show that five per cent of the population are driving without insurance.
Responding to the figures, the body reminded motorists that driving without insurance is a criminal offence which can end up placing a financial burden on the wider populace.
Ashton West, chief executive of the MIB said: "More than £500 million in funds from law-abiding motorists are used every year to compensate people for property damage and personal injury as a result of uninsured drivers."
This comes after the organisation earlier this year warned uninsured motorists that they may be running the risk of their vehicle being seized by the police.
For the #1 car insurance, visit ChoiceQuote