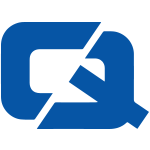 The Association of British Drivers (ABD) has hit back against suggestions that 4×4 motor insurance customers should ditch their cars in favour of cheaper alternatives.
According to a review by Which? Car magazine, large 4×4 vehicles have become "socially unacceptable" after cuts in UK car production and the impact of the recession on car insurance customers' wallets have prompted motorists to switch to cheaper options.
Paul Biggs, environment spokesman for the ABD, admitted that sales of cars which cost more to run and purchase have been worst hit by the economic downturn.
However, he added: "This is a reflection of economic reality rather than social unacceptability."
The group indicated that it is better for car insurance customers to have a vehicle which meets their needs, rather than switch to a cheaper car which, for example, cannot tow their caravan.
Even so, 4×4 motor insurance customers considering a switch to a greener vehicle might consider Honda's entry-level Insight SE model, which was on the market on Friday from £15,490.
Visit the #1 Car Insurance page