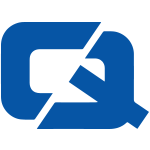 Some 96 per cent of drivers regularly leave gadgets in their cars despite the temptation such items prove to thieves, according to the latest research.
Website swiftcover.com has found that more than one in five (21 per cent) of drivers have had their vehicles broken into as a result of leaving their gadgets on display.
A third even go so far as to leave the gadgets in full view on a car seat or on the dashboard, which could lead to a break-in and the inevitable car insurance claim.
"We strongly urge drivers to take 30 seconds to check their vehicle and to lock their gadgets in the glove box or boot when parking, even when leaving their car unattended at a petrol station," said Tina Shortle, marketing director of swiftcover.com.
She added that satellite navigation systems, mp3 players, mobile phones and digital cameras left in cars are a "bonanza for our light-fingered foes".
Almost all drivers (98 per cent) were found to keep a mobile phone in a car left unattended, with 35 per cent saying the same for an mp3 player.
Figures published in the Maidenhead Advertiser this week showed that an average of four satellite navigation systems were stolen in Slough each day in the last two weeks.