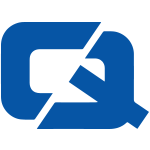 Motorists who intend to embark on a journey to stay with relatives during the forthcoming festive period will no doubt require extra space in their vehicle for all-important Christmas presents.
This is according to car manufacturer Vauxhall, which has claimed that people should consider fastening a roof box to their car to ensure they have the room they need to transport their gifts.
A spokesperson for the firm explained: "A Vauxhall roof box will give you all the essential extra space you need.
"And importantly, convenient central locking … means that you can ensure that there'll be no prying eyes trying to sneak a look."
Drivers who intend to take a long journey to get to their destination this Christmas were recently warned by the Institute of Advanced Motorists to ensure their batteries are properly maintained during the cold months.
It explained that weather conditions like frost can seriously take their toll on battery life.
ChoiceQuote – the #1choice for car insurance