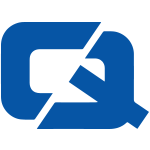 New research has revealed that one in four people attending Christmas family gatherings this year are likely to drink and drive.
According to the survey, performed by roadside recovery company GEM Motoring Assist, one in five of those who fear a family member may drive while under the influence of alcohol are already dreading it.
Moreover, around 70 per cent of those who are expecting a drink-driving offence to be committed said it will cause them great anxiety.
Commenting on what he described as the shocking results, GEM chief executive David Williams said: "Year after year we hear stories of people who suffer the devastation of having someone killed by a drink driver during the festive period yet so many still feel they are above the law or it would never happen to them."
Meanwhile, police across the UK have warned motorists that they intend to step up their roadside patrols aimed at catching people driving under the influence.
Visit the #1 Car Insurance page