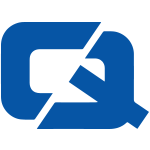 A third of motorists have been the subject of aggressive or dangerous road rage in the last three years, according to new research from Zurich Insurance.
A survey of over 1,000 British car drivers found that 34 per cent, or ten million, had faced verbal or physical abuse or been on the receiving end of dangerous behaviour by an angry motorist.
Of these, one in seven said they had been pursued by another driver, while one in ten had been confronted or threatened by a road rage perpetrator who had pulled over or got out of their car.
When quizzed about their own temperament whilst driving, 64 per cent of respondents admitted to aggressive behaviour in the last three years.
Some 77 per cent of these felt their actions had been justified, suggesting they may be putting lives and car insurance premiums at risk by driving dangerously.
SaferMotoring advises drivers who become victims of road rage to avoid making eye contact with the angry motorist, stay calm and ensure windows and doors are locked.