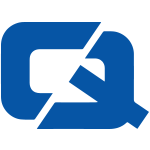 30 October 2012

The Department for Transport's (DfT) proposed 80mph speed limit on motorways requires trials, according to the Association of British Drivers (ABD).
Officials at the ABD have condemned the DfT's attempts to nobble these types of trials, and noted that extensive tests need to be carried out before the ruling is rolled out across the UK.
The DfT only plans to test these speed limits on sections of the motorway that already have variable restrictions, which the ABD stated could provide more risks than benefits.
Officials at the organisation have outlined a number of locations where the scheme needs to be trialled before being rolled out including a variety of rural three-lane sections where there is a relatively low flow of traffic.
Nigel Humphries, ABD spokesman, said: "Motorways with variable speed limits are invariably busy urban sections which carry far more traffic than they were designed for – these are the last places such a trial should be carried out."
Visit ChoiceQuote – for the #1 car insurance