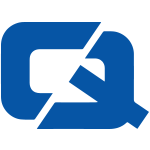 Mothers-to-be are being offered driving advice to ensure safe journeys to keep a safe and healthy pregnancy.
Driver training specialist IAM Drive & Survive's staff examiner Amanda Smith told expectant mothers that the first and foremost thing to do is to wear a seatbelt. She said that this protects both mother and baby from any unnecessary harm.
Amanda was quoted by Easier as saying: "A lot of women don't like the way belts feel but wearing a seatbelt while pregnant will not harm your baby, so buckle up before making your journey."
She advises women to wear the belt below the bump for most comfort and move the seat back as far as safe and possible to allow room for the bump and to prevent it from being in the way of the wheel.
Ms Smith added that cramp in the legs is a regular problem for pregnant drivers, so regular stops are a must.
The driving school is offering regular advice to driving groups to make journeys legal and comfortable.
According to scientists from the University of Michigan, women drivers are more likely to be involved in an accident.
For the #1 car insurance – visit ChoiceQuote.