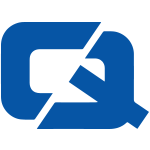 Alfa Romeo has made a leap in the customer satisfaction rankings, according to the Driver Power survey 2008.
In a poll of around 32,000 drivers by Auto Express magazine, Alfa Romeo jumped up 11 places in the ranking of Britain's carmakers, something which may interest car insurance customers.
Nearly 96 per cent of Alfa Romeo owners said they would buy another car from the company while the number of owners who reported a positive dealer experience boosted the firm's place in the rankings.
Christopher Nicholl, managing director of Alfa Romeo UK, said: "We have made a bold commitment to dramatically improve the driving and dealer experience for our customers. We are working to continue this upward trend, it's what our customers deserve."
The customers' positive experience of Alfa Romeo have impacted on sales with new car registrations up by 19 per cent in the first quarter of 2008.
Alfa Romeo was established in 1910 in Milan, Italy by a group of racing enthusiasts.