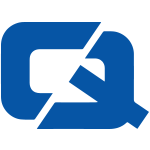 Alternative-fuel cars are finally becoming popular with UK motorists as the credit crunch bites and petrol prices continue to rise.
Vehicle auctioneers BCA said it has detected a "sudden but blossoming interest" in eco and alternative fuels.
The company said it has noted prices for hybrid and electric cars plus LPG powered cars are ahead of those for other vehicles.
Tim Naylor of BCA said: "The key issue for 'green', alternative fuelled cars is acceptability with the general motoring public, because they will drive the demand in the used market."
He also noted a survey by the firm last year suggested there needed to be a "sea change" in opinion before alternative car power became more acceptable, adding the company might have instead guessed changes in petrol prices would produce a similar affect.
UK drivers could adopt eco driving tips to reduce fuel consumption and cut costs or could go online to get quotes for a cheaper car insurance policy.
Earlier this week the Guardian reported the cost of petrol was now starting to put some drivers off going on shopping trips to out-of-town centres.