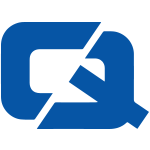 09 April 2013

Winter may be long gone for another year but many people in the UK may be forgiven for thinking that cold weather is sticking around for a few more months.
Despite being in the supposed spring month of April the low temperatures still persist and the month is notorious for wet weather. The classic phrase of 'April showers' will no doubt be prevalent over the coming weeks and once again will be causing hazards for motorists up and down the country.
Just when the snow and ice seem to have subsided the heavy rain will also put question marks on travel plans and drivers need to be extra careful out on the highways. Luckily, the Institute of Advanced Motorists (IAM) is on hand to provide some helpful advice for hitting the roads in these conditions.
Peter Rodger, the organisation's chief examiner and also Britain's top advanced driver, believes that people need to be thoroughly prepared before setting off in heavy rain. He explains that ensuring that the heater controls are set to the right temperatures is important to help avoid windows steaming up and also reduce the need to fiddle with buttons during a drive.
When driving in a downpour the natural reaction is to put on the window wipers and Mr Rodger advises that when a motorist does this then they should also put on dipped headlights. When overtaking the wipers should be put on a higher speed to cope with excess water that may be splashed on the windscreen.
Speed is also a key factor in wet conditions as stopping speeds can be extended dramatically and giving the car in front a little more space will help to avoid any potential collisions that may be caused through skidding, especially when trailing behind a large vehicle.
Mr Rodger said: "A suddenly very wet road surface increases the chances of slipping when braking or steering, which is a problem not just for motorists, but for the cyclists and motorcyclists in among them too."
For the #1 car insurance, visit ChoiceQuote