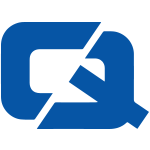 Car manufacturer Audi has announced that its customers will be eligible for a free MOT and loyalty-linked servicing discount.
Retail customers who have owned cars for more than three years will be able to claim complementary MOT tests at participating UK Audi centres.
Private Audi car insurance customers with an approved used Audi that is more than three years old can choose to receive either a £50 discount on their next service or get a free MOT test and protection, which covers the car for up to £750 of repairs.
Any work required will be overseen by Audi master technicians who have 100,000 hours of training over a ten-year period.
They are equipped with the firm's top diagnostic software and tooling, which is purpose built for Audi vehicles.
This comes after Land Rover announced it is offering free "winter health checks" for all customers to ensure their wheels, tyres, lights, electrics, fluids and brakes are all in working order.
Visit the #1 Car Insurance page