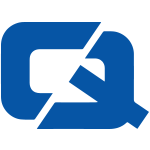 Motorists in search of a highly secure car should look no further than Audi, according to What Car?.
The car buying guide named Audi as 2009's What Car?/Thatcham Security Award security car of the year, for the second year running.
Its decision was based on Thatcham's new vehicle security assessment, which determined that the Audi achieved the highest security levels and greatest resistance to theft.
Vehicle security manager Mike Briggs at the car insurance research centre commented: "As second time winners in this fairly new category, Audi are to be heartily congratulated."
He added that the Audi A8 received the individual highest score in the assessment, which supports the fact that high security levels are achievable on "entry level models".
Meanwhile, the Ford Fiesta was named the overall What Car? of the year, owing to its practicality and value as a family car on top of its edgy appearance.
Visit the #1 Car Insurance page