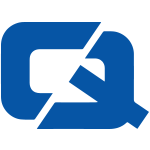 The current financial crisis has increased the urgency to improve the regulation of the automotive industry, experts claimed at a conference this week at the European Commission.
Better regulation of the industry will ultimately reduce unnecessary automotive costs.
President of the vehicle manufacturers' trade association Christian Streiff said: "We welcome the fact that the Commission has confirmed the strength and competitiveness of the automobile industry to be a top priority."
In its bid to produce clean and safe vehicles that would ultimately be affordable for drivers, the industry outlined plans to scrap older cars to make way for new fuel-efficient technologies.
It also issued plans to step up new regulatory requirements including pedestrian protection, electronic stability control, CO2 requirements and all-round general safety.
Such measures are likely to be welcome to car insurance customers, who, driving in safer cars, may enjoy lower premiums.
Meanwhile with regards to car safety, drivers have been advised by the Institute of Advanced Motorists to prepare their vehicles for winter to ensure maximum safety on what can be treacherous British roads.
Visit the #1 Car Insurance page