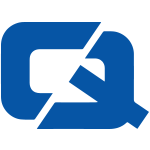 Credit-crunched car insurance customers struggling to make ends meet in the current financial downturn may be pleased to hear that motor insurance premiums have dropped.
According to new research from Sainsbury's Bank, the average car insurance premium fell by 3.1 per cent over the last six months of 2008.
In December, the average premium stood at £498.22, compared to £514.36 in June.
Joanne Mallon of Sainsbury's commented that despite this reduction in car insurance premiums, motorists should still shop around for a good deal.
She said: "Motorists should be aware that paying a lower premium does not mean they have to forfeit good cover."
They should just make sure that when they are comparing car insurance policies, they do so on a like-for-like basis, she added.
Reduced car insurance premiums could be good news for police across the UK who have been combating the many uninsured drivers on Britain's roads.
Visit the #1 Car Insurance page