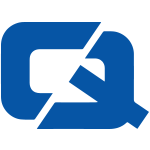 Motorists have been warned to improve their driving habits or risk passing on their bad road conduct to their children.
The Institute of Advanced Motorists (IAM) has suggested that children who ride as passengers with their parents are likely to be conditioned into following their example when they get their own cars.
This means that parents could be unwittingly teaching their children not to wear a seatbelt, to use their mobile phones while driving or to drive over the speed limit.
Peter Rodger, IAM's chief examiner, warned that this could lead them into danger in the future, even if they are warned verbally not to emulate their parents' behaviour.
He said that such conditioned behaviour "can stay with them for life".
Earlier this month, IAM also cautioned drivers against relying too heavily on their satnav systems, as blindly following the machine's instructions can sometimes lead to them driving somewhere illegal or unsafe.
ChoiceQuote – the #1 car insurance page