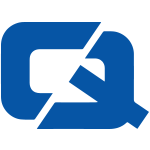 Car insurance customers have been encouraged to reduce the chances of any bank holiday journeys being disrupted by planning ahead.
According to esure, more than half of people in the UK are planning to make a trip this weekend, which means they are likely to be caught up in heavy traffic.
The company has therefore recommended that motorists plan their journeys in advance in order to avoid encountering problems on the roads.
Mike Pickard, head of underwriting, commented: "Planning ahead, travelling off-peak and choosing a route that avoids roads surrounding places of interest, shopping malls and seaside resorts are good ways to beat the queues."
He added that doing a thorough vehicle check before setting off would also be advisable, as this could help prevent a breakdown.
The advice comes after Trafficmaster reported that the roads could be busier than usual this bank holiday weekend, as the recession could prompt those who usually spend this time abroad to remain in the UK.
Visit the #1 car insurance page