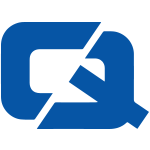 Cost-cutting motorists have been advised against fitting their cars with cheap tyres.
This comes after the latest Autocar Tyre Test revealed that budget far eastern tyres can seriously affect a car's ability in treacherous weather conditions.
Autocar tested five budget brands against several variables, including wet handling, dry handling, braking and high-speed manoeuvres.
It then held the results up against Continental tyres and found that the tried-and-tested brand significantly out performed them.
Autocar senior tester Jaime Corstorphine commented: "We expected the bargain tyres in this test to fall short of the Continental, but we were not prepared for just how poorly some performed."
It found that Continental stopped in the shortest distance in the rain, well ahead of the budget tyres.
Meanwhile, TyreSafe recently warned drivers of the importance of ensuring their vehicles are fitted with safe tyres.
It advised that they should be correctly inflated and prepared for wintery conditions with the right tread depth.
Visit the #1 Car Insurance page