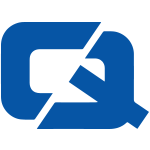 Police in Wigan are currently carrying out a major initiative aimed at reducing the number of theft-from-vehicle offences in the area.
Operation Battenberg involved a number of agencies joining forces to combat car related theft by upping patrols in crime hotspots and distributing crime prevention kits along with reassurance to residents.
Chief Inspector Andy Baddeley of the Wigan police division said: "Reducing vehicle crime remains one of our top priorities."
He added that a main issue they are hoping to drive home is that leaving valuables in cars increases people's chances of being targeted by thieves.
Meanwhile, car owners in West Yorkshire have also been urged not to leave property in unattended vehicles.
People who leave Christmas shopping bags in their car are likely targets over the weeks leading up to the festive period, police have warned, particularly as the nights grow darker.
Visit the # Car Insurance page