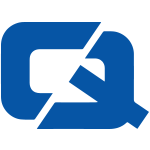 Motorists in Bedfordshire are the latest to be reminded of the dangers involved with leaving keys in an unattended vehicle.
Police in the area have launched a widespread message urging drivers against defrosting their cars in the mornings by leaving the engine running, in a bid to tackle the rising crime known as frosting.
They have also advised car owners to step up their security measures in order to avoid incurring a theft, such as keeping keys out of sight through house windows, using security lights and refraining from leaving valuables on display within a vehicle.
This comes shortly after police in Surrey advised motorists to keep their car keys well out of reach from thieves feeding fishing devices through letterboxes.
Detective Inspector Juliet Parker warned: "As car security systems become more and more sophisticated thieves are beginning to take the keys from inside your house."
Visit the #1 Car Insurance page