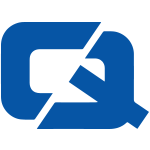 Berrow's local action team has launched a new Community Speedwatch group in a bid to combat the problem of speeding in the area.
The group, which will endeavour to educate on the dangers of dangerous driving to ensure the safety of their neighbours, was trained and is supported by the Avon and Somerset police force.
PC Andy Beake commented: "Community Speedwatch focuses on raising awareness on the dangers of speeding and encourages personal responsibility.
"I hope that the wider community will support this initiative, as it plays an important role in ensuring the safety of motorists, cyclists and pedestrians."
According to official figures, two people on average are killed or seriously injured each day in road traffic collisions in Avon and Somerset.
Meanwhile, Kent county council recently launched a new safety camera partnership in a bid to step up its fight against dangerous driving, which includes, speeding, driving while using a handheld mobile phone and wearing no seatbelt.
Visit the #1 Car Insurance page