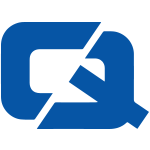 New research has revealed that car insurance customers could significantly cut back on their fuel consumption and costs by adjusting the way they drive.
According to a series of experiments, which were conducted by motoring advice publication What Car?, adapting the way drivers change gear for example could prove to be more energy-efficient and therefore cost-effective.
Following tests on eight different motorists around an identical circuit, on which they had to try out various driving skills, one woman managed to reduce her fuel consumption by 53 per cent.
What Car? group editor Steve Fowler commented: "There are not only hefty fuel savings to be made, if our eight test readers matched their improvements on the road for a year, they'd also emit a tonne less carbon dioxide."
Such tips could be useful for car insurance customers considering the current economic climate – particularly since chancellor Alistair Darling announced in his Budget speech last week that the government intends to increase fuel duty in September.
Visit the #1 Car Insurance page