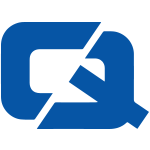 The British Insurance Brokers' Association (Biba) has advised drivers to safety guard their cars for the approaching winter months.
With more accidents happening on British roads in the winter, the number of car insurance claims rises.
To bypass avoidable insurance claims, Biba technical and corporate affairs executive Graeme Trudgill has outlined the "key elements" of keeping cars in order.
Drivers must check the antifreeze, windscreen wipers and tyres and in case of a breakdown, should keep a blanket and emergency triangle in the boot, as well as a charged mobile phone.
He added: "In this day and age cars are much better prepared than in the past and they seem to cope a lot better with weather changes."
The Royal Society for the Prevention of Accidents (Rospa) has also urged that all vehicles should be fully serviced before winter starts and the antifreeze should be properly checked.
The Rospa hinted that car insurance customers could prevent screenwash solution from freezing by ensuring it is mixed to the correct concentration.