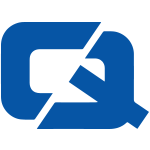 Wider use of public transport will not solve the problem of congested roads, according to the Royal Automobile Club (RAC) Foundation.
The recent RAC research paper Public Transport Effects on Road Traffic Potential and Limitations revealed that even with significant increases in investment, there is limited scope for reducing the number of cars on the roads.
Its study found that £1 billion injected into subsidising bus and train fare cuts would only reduce car travel by 0.5 per cent.
Even if enough money was invested into public transport to make a measurable impact the RAC is sceptical networks could cope with the surge of passengers, saying the railway system is overcrowded enough as it is.
The foundation's director Stephen Glaister said: "The truth is that public transport will only ever be suitable for certain trips and certain markets, and the private car will remain the dominant form of transport."
Figures released by uSwitch.com have revealed that out of the 42 per cent of Brits that have ditched various cover policies to cut their outgoings, 15 per cent of that number have cancelled car insurance payments.