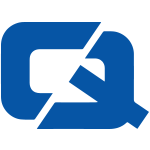 Authorities in Birmingham are launching a campaign to raise awareness of the need to be wary of potential rogue car sellers.
Birmingham City Council's trading standards division has produced a leaflet that provides novice drivers and first-time buyers with guidance on the danger of purchasing clocked cars and misdescribed vehicles, reports the Birmingham Mail.
Last year, the authority prosecuted four rogue dealers for various offences, while almost 700 complaints over car sales have been dealt with since April 2009.
These cases pertained to incidents in which buyers had been sold vehicles on false pretences, such as traders pretending to be private sellers or offering cars with tampered engines.
For example, in August 2010, a Tyseley-based trader was made to pay a total of £3,015 in court after providing false data on the mileage of a Ford Focus he was selling.
Neil Eustace, chairman of the council's public protection committee, said: "We are aiming this at young people and first-time buyers in particular. They spend a lot of their money on older cars which may not be what they seem."
ChoiceQuote – #1 for car insurance