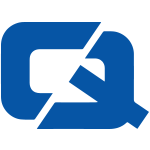 Birmingham City Council has revealed that it is undertaking an "urgent" programme of road maintenance across the city to repair surfaces damaged by the recent extreme weather.
The authority has responded to concerns that the problem of cracks and potholes on the roads has been increased by freezing conditions by despatching repair crews to conduct remedial work.
It is also calling on local motorists to contact the council through mediums such as telephone, email and Twitter in order to report any damage they observe on the city's thoroughfares.
Len Gregory, cabinet member for transportation and street services at the council, said that potholes are "inevitable" given recent snowy conditions but assured locals that it is moving to take swift action.
He said: "We recognise the need for urgent repairs and the deployment of extra crews underlines our proactive approach to these exceptional conditions."
Figures published by the Institute of Advanced Motorists this week reveal that damage from potholes costs UK drivers around £320 million each year.
Visit ChoiceQuote, the #1 for car insurance