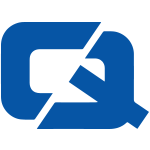 West Midlands Police have stepped up their new campaign against uninsured drivers by crushing hundreds of cars in the local area.
As part of Operation Shinkami, the constabulary have been conducting spot-checks on vehicles around Birmingham and the Black Country, seizing more than 1,100 cars in the last six weeks.
They stated that around 40 per cent of these cars were crushed, while drivers have been hit with penalties varying from fines and driving bans to jail sentences.
Police say this latest campaign, which is soon to move into Wolverhampton, West Bromwich and Walsall, is designed as a "statement of intent" against illegal drivers.
Force traffic manager Chief Inspector Chris Edwards said that those who choose to drive without insurance "pose a major financial and safety risk to every other road user".
The initiative was launched earlier this month, with Chief Inspector Edwards stating at the time that the scheme will change the mindset that it is worth risking driving uninsured.
Visit ChoiceQuote for the #1 car insurance