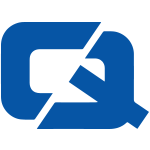 Motorists in Birmingham have been warned to watch out for the risk of flooding on the city's roads in the coming days.
An Environment Agency spokesman has warned that a combination of thawing snow and rainfall has the potential to cause floods in many areas including the West Midlands, reports the Birmingham Post.
This is due to the influx of warm winds from the southern part of the country, which could melt the snow present on many roads faster than is normally the case.
Flood conditions would cause further disruption to road users in Birmingham who have experienced significant inconvenience in recent weeks due the ice, with the local council having expended extra efforts to keep roadways gritted.
Martin Annis, head of Emergency Planning at the British Red Cross, urged residents to take precautions against the continued harsh weather.
He said: "The warning that flooding is likely in some parts of the country should be taken seriously."
For the #1 car insurance, visit ChoiceQuote