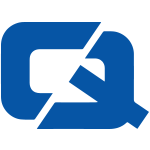 Car owners in Birmingham and the West Midlands are to be given advice in a new campaign designed to raise awareness of the need to wear seatbelts.
West Midlands Police has received funding from the Birmingham Road Safety Partnership to launch a scheme which will encourage families to be more diligent about seatbelt use.
A campaign targeted at parents will highlight the consequences of failing to wear the safety devices, as well as their legal responsibility to ensure they do use them.
Meanwhile, youngsters will be encouraged to wear their belts via a new reward scheme, which allows them to earn stickers and prizes when they are observed using seatbelts during the school run.
Jennifer Coombs of the city's Road Safety Education Team (RSET) said: "The proper use of child car restraints can prevent many deaths and injuries to children and that is why the RSET have teamed up with the police in support of this scheme."
Last month, drivers in Birmingham were targeted by an awareness campaign by the city council, which called on them to protect the environment while saving money by driving in a more fuel-efficient way.
ChoiceQuote – #1 for car insurance