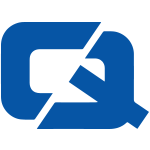 Motorists in Birmingham have been reminded by police of the need to ensure they are driving in a safe and responsible way.
West Midlands Police recently launched a crackdown on local drivers in order to penalise indiscretions such as a lack of car insurance, failure to wear a seatbelt or using a mobile at the wheel.
It reminded car owners that such practices are not only illegal but can cause a potential hazard both to other motorists and to pedestrians.
PC Jason Elliman, who headed the recent operation, stated that it will be looking to continue its hard line for the benefit of the responsible, law-abiding majority.
He added: "It seems that some inconsiderate drivers who are quite happy to put other road users and pedestrians in danger are still not heeding the message so we will keep on until they do."
Earlier this month, the constabulary launched a scheme whereby those convicted of first-time speeding offences are offered training courses in a bid to improve overall road safety.
For the #1 car insurance page, visit ChoiceQuote