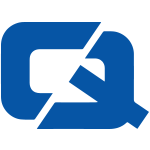 Motorists in Birmingham are set to see continued disruption in traffic conditions on the A456 due to ongoing bridge works.
Birmingham City Council has stated that although the work is now nearing completion, temporary traffic safety barriers on the Quinton Expressway are to remain in place until April 25th 2010.
The city-bound carriageway will be closed on that date between the Ridgeway and Hagley Road West to remove the barriers from the underpass, with the closure to remain in effect for several days before the road is fully reopened.
Local drivers have therefore been advised to ensure they pay attention to warning signs and utilise the diversions which will be provided.
The council added: "Motorists are thanked for their co-operation and patience during these essential works which, despite a severe winter, have progressed well."
Birmingham City Council has already made a commitment to undertaking extensive road repairs as a matter of priority in order to fix the potholes and damage caused by winter weather conditions.
Visit ChoiceQuote for the #1 car insurance