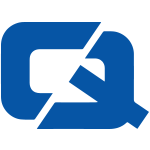 Drivers in Blackburn have been penalised for using their mobile phones while on the road.
According to the Blackburn Citizen, a team of police officers issued £60 fixed penalty notices to two motorists found using their devices while driving.
The officers were positioned on Bolton Road in Blackburn between 10:00 and 12:00 GMT on Monday March 10th in an attempt to crack down on such unauthorised phone use.
Figures from Sainsbury's Bank indicate that almost 70 per cent of people admit to being involved with some form of dangerous behaviour while driving, such as using their mobile phone or eating, which the company claims could lead to a rise in car insurance, commercial vehicle insurance or van insurance premiums.
PC Phil Hambley said that the two people caught talking on their phone while behind the wheel in Blackburn did not dispute their penalty.
"There were no arguments. They pretty much accepted they were in the wrong," he told the publication.