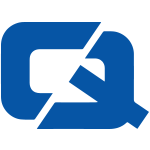 A motorist from the Buckinghamshire village of Chalfont St Peter may be set to lodge a BMW car insurance claim after their vehicle was stolen.
Thames Valley Police have called for witnesses who may have information regarding the disappearance of a black BMW 5 Series, which was taken on Saturday January 24th at around 01:15 GMT.
It is thought that up to five people were involved in the theft that may consequently prompt a performance car insurance claim from the victim.
Detective Constable Zoe Hardy, who is investigating the incident, has called on people who may have information to contact Thames Valley Police or Crimestoppers.
"I am appealing for anyone who may have seen these vehicles driving at speed in Garners Road, Denham Lane or the Nightingales Lane area around the time of the offence," she said.
A similar offence in nearby Bourne End recently had a happy ending.
Car insurance holder William Newton had his BMW stolen, but the vehicle was located thanks largely to the fact it was fitted with vehicle recovery technology Tracker.
Visit the #1 Car Insurance page