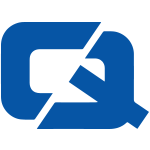 Motorists looking for a second-hand car are coveting BMWs above any other brand, according to a new report.
Research published by second-hand car portal Autoquake.com has revealed that vehicles manufactured by the German carmaker are gaining the most interest among its users.
The BMW 318i topped the site's "second chance" rankings, which measures how many customers are registering interest in a reserved vehicle in case it becomes available again.
Meanwhile, the manufacturer's 118d M Sport model logged the largest number of people wishing to receive email alerts when it came back into stock.
Other brands which proved popular choices include Vauxhall and Mazda.
Fredrik Skantze, chief marketing officer and co-founder of Autoquake.com, said: "There's a shortage of quality used cars at the moment, so it's no wonder buyers are queuing up to buy the most popular models."
Earlier this month, online retailer Carsite.co.uk advised those shopping for used vehicles to buy now or risk paying more later due to increasing prices.
For the #1 car insurance, visit ChoiceQuote