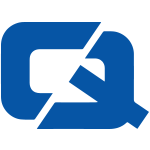 17 April 2013

Companies around the south-west of England are being encouraged to sign up for a day of driver safety training.
For those organisations that use couriers or have members of staff out on the road on a daily basis it needs to be a top priority that they realise the dangers that the nation's highways can present to them with regular routine. The Fleet Safety Forum is a not-for-profit scheme set up by road safety charity Brake and Colas Ltd which wants to upgrade procedures for those travelling to work in the mornings or have to go out on regular calls which will see them hitting the road on a daily basis.
Some people may find it hard to drag themselves out of bed in the mornings and thus feel tired behind the wheel. This can be heightened further in the winter months when the weather is prone to be more gloomy and the amount of daylight is reduced significantly. The training course is aimed at educating managers working for companies that employ people that have to drive for a living on ways in which they can improve their workforce's ability to be safe behind the wheel.
Officials at Brake explained that the Pledge course, due to be held in Bristol, will highlight the six 'S's' which are imperative to avoiding an incident. An experienced, qualified trainer will take the session and will ask people to drive slow, sober, sharp, silent, secure and sustainable. While most of the aspects are self-explanatory aspects such as keeping a phone off and out of reach and staying within the speed limits will also be highly beneficial for drivers.
Brake highlighted the fact that in Great Britain ten people are killed every week and 100 injured in crashes which involve people that are driving for a living. This initiative is aimed at promoting care and attention for the motorist and ensuring that people are aware of other roads users helping to avoid potential accidents.
For the #1 car insurance, visit ChoiceQuote