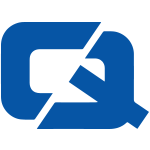 New research has revealed that British drivers are the safest in Europe and have the greatest awareness of road safety education.
The survey carried out by AXA, showed that 92 per cent of British drivers feel safe on the roads compared to a European average of 72 per cent.
Brits also demonstrated a greater awareness of safety rules such as knowing the importance of avoiding drink driving and answering mobile phones without hands free sets.
Moreover, the UK boasts one of the lowest rates of deaths on the road in Europe along with Switzerland and Germany.
British drivers themselves are confident about their abilities with three out four saying they drive well.
Meanwhile, a study published recently by the Department for Transport revealed that British roads are actually getting safer because the number of rogue drivers has dropped since 2006.
The proportion of British motorists caught driving without car insurance declined to 1.2 per cent while those driving without MOT fell to 1.5 per cent.
Visit the #1 Car Insurance page