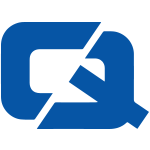 A majority of drivers in the UK are honest about owning up to accidental damage caused to other people's cars, even if there is nobody around to see the incident.
These are the findings of a recent survey conducted by review website RoadTestReports.co.uk, which showed that 61 per cent of people would own up to scratching another vehicle in an accidental bump.
The website described the figures as "good to see", while urging the remaining 39 per cent of drivers to be more considerate when such accidents do occur.
Faye Sunderland, a spokeswoman for RoadTestReports.co.uk, stated that concerns about car insurance premiums should not deter drivers from doing the right thing.
She said: "I would hope they would think hard about what it is like for the other person before sneaking away, after all it can happen to any one of us."
The risk of accidental car collisions has risen in recent weeks due to the persisting icy weather, with the Institute of Advanced Motorists calling on drivers to ensure they drive slowly enough on slippery roads to avoid skidding.
ChoiceQuote – the #1 for car insurance