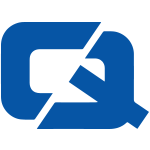 A joint government and police operation aimed at tackling rogue drivers has produced results that suggest roads are getting safer.
The Department for Transport published in its report today that the number of people driving without a licence, car insurance, MOT or tax has declined since 2006.
Uninsured drivers fell from 1.9 per cent to 1.2 per cent, the number of vehicles stopped without a current MOT dropped from 4.2 per cent to 1.5 per cent and the amount of people stopped without a valid tax disc was reduced by half to one per cent.
Jim Fitzpatrick, road safety minister, said: "Uninsured drivers add £30 a year to every motorist's insurance premium and it is estimated that uninsured and untraced drivers kill 160 people and injure 23,000 every year."
Meanwhile, the Motor Insurers' Bureau revealed last month that Hull is the worst place in East Yorkshire for rogue drivers with one in five driving without insurance.
Visit the #1 Car Insurance page