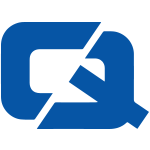 Car insurance policyholders in the UK could be set to notice a safer driving experience on the nation's roads.
This comes after the Department for Transport announced the implementation of strict new legislation which will see the police and Vehicle Operator Services Agency officers have the authority to clamp down harder on road offenders.
For example, non-UK residents caught breaching British road safety standards will be forced to pay an on-the-spot penalty fine and could even have their vehicle immobilised, while repeat offenders could be banned permanently from driving in the country altogether.
Road safety minister Jim Fitzpatrick commented: "We want to keep our roads as safe as possible and these tough new measures mean that any driver who breaks the rules of the road will have to face the consequences."
This comes after road safety charity Brake appealed to motor insurance customers to reduce their speed, in a bid to lower the number of people killed in collisions every year.
Visit the #1 Car Insurance page