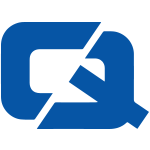 Some British workers are thinking about leaving their current jobs just to reduce their soaring fuel bills, research says.
Figures from insurance.co.uk reveal one in six people are considering a new role because their daily car commute is getting too expensive.
A total of 19 per cent of people are now also looking to take part in a car sharing scheme, according to the poll.
Insurance.co.uk boss Steve Grainger said: "Our research highlights the enormous pressure being put on commuters and the wider economic consequences that may lie just around the corner."
The study shows motorists from Glasgow and Manchester are the most concerned about rising fuel costs.
London residents are least bothered about a financial impact and are the most likely to use public transport every day.
Switching car insurance provider is one way in which some motorists could reduce some of their car-related costs.
Tips from environmental groups like Clean Green Cars include driving smoothly and ensuring tyre pressures are correct to maximise fuel efficiency.