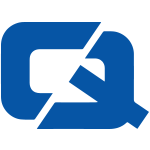 British motorists have a particular penchant for their cars, a new review website has revealed.
According to RoadTestReports.co.uk, which invites drivers to write reviews about the type of car they own and to make recommendations, some motorists are even passionate about their vehicle.
The site established that 70 per cent of its users are either happy or delighted by what their car has to offer.
Faye Sunderland, the site's spokesperson, explained: "RoadTestReports.co.uk's users come from all walks of life and have all sorts of vehicle requirements.
"To see so many reports of the pleasure they get out of their cars is really telling of the British penchant for their motors."
However, if recent research from car manufacturer Seat is anything to go by, it would seem that not all motorists in the UK share such a love for their vehicle.
It found that many drivers are unaware just how important it is to regularly check their car's fluid levels, to ensure it is running in tip-top condition.
For the #1 car insurance – visit ChoiceQuote