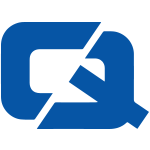 20 September 2012

Motorists across the UK want the government to come down harder on those that constantly flout motoring laws.
Research by road safety charity Brake found that 78 per cent of people believe that a £200 fine for speeding, using a mobile phone behind the wheel or committing any other similar offence would be more effective than the current £90 charge.
Brake also noted that a further 47 per cent would go even further and hand offending motorists a £500 for committing one of these crimes. The charity stated that more needed to be done in terms of licensing to ensure that people are completely deterred from taking a chance to break the law on the roads.
Ellen Booth, Brake senior campaigns officer, said: "We need far higher fines in line with the fact these offences pose a threat to human life, and all too often lead to tragedy. We also need to ensure our penalty points system is working, and drivers who repeatedly flout the law aren't being allowed to keep their licence."
Visit ChoiceQuote – for the #1 car insurance