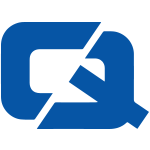 Motorists looking to buy used vehicles are increasingly opting for green models, a study has shown.
According to a recent survey by vehicle supermarket Motorpoint, there has been an increase in sales of used diesel model of four per cent, while sales of petrol vehicles have dropped, car insurance holders may be interested to read.
Last year saw sales of used electric vehicles rise by 473 per cent, while used hybrids increased in popularity with sales rising by 72 per cent.
Kirk Fletcher, managing director of Experian's automotive division, said: "There has been a lot of media attention, not only around the environment and the effect of the most polluting cars, but also on the forthcoming car tax increases and the rise in fuel duty."
He went on to add that financial incentives have impacted significantly on car-buying habits in recent years.
However, sales of sports utility vehicles and sports cars were also seen to increase in 2007, especially in the West Midlands where interest was greatest.