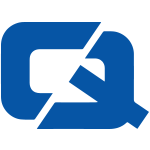 The Porsche 911 has come out on top in a survey to discover the most loved 1980s car among Britons, motor insurance customers might be interested to read.
Conducted by HPI, the poll saw the sporty number – which was originally launched during the 1960s – receive 29 per cent of the vote.
Its closest competitor was the Audi Quattro, which won 28 per cent of votes. Meanwhile, the Ford Sierra RS Cosworth and BMW M5 came third and fourth respectively.
Britons also revealed their favourite TV cars from the 1980s, with the list including the Ford Capri SLE 71R from Minder, the Ferrari Testarossa from Miami Vice and Magnum's Ferrari 308.
"The success of Ashes to Ashes and the proposed remake of Minder have piqued people's interest in 1980s cars again," remarked Nick Lindsay, director of HPI.
Porsche has revamped the 911 to make it available in a range of forms, including several cabriolet versions.