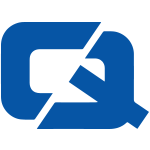 Car insurance customers in Buxton may need to step up their security measures when it comes to ensuring their vehicle is safe from potential vandals.
This could be done by refraining from leaving cars on the street, parking them instead in driveways or garages, when and where possible.
Motorists may also consider having sensory security lights installed around their property in a bid to deter would-be vandals from approaching their vehicle.
This comes after four motor insurance customers in the area reported damage to their vehicle to Derbyshire Police.
The acts of vandalism, which involved the puncturing of tyres, occurred some time between April 9th and 10th in the Green Lane and College Road areas.
Police have appealed for anyone with information regarding the crimes to come forward.
Car insurance customers in Essex, meanwhile, have been warned to ensure their car doors are locked and that they remove valuables from sight to avoid empting a would-be thief.
Visit the #1 Car Insurance page